SOUTH MOUNTAIN CONCERTS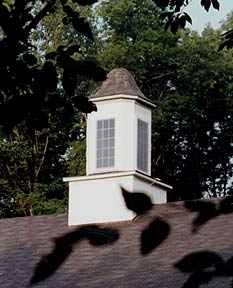 Located in Pittsfield in the Berkshire Hills of western Massachusetts, South Mountain Concerts is a presenter of chamber music concerts each year during early fall. Founded in 1918 through the vision and generosity of the American patroness of music, Elizabeth Sprague Coolidge, South Mountain has presented over the years some of the world's leading chamber music ensembles and soloists.
The Concert Hall built in 1918, now on the National Register of Historic Buildings, was specifically designed for chamber music and built in a colonial style using timber from an old textile mill. The hall seats 440 and enjoys particularly fine acoustics.
Artists such as Leonard Bernstein, Gary Graffman, Menahem Pressler, Leontyne Price, Rudolph Serkin, and Peter Serkin have appeared here. String quartets including the American, Borromeo, Brentano, Emerson, Guarneri, Juilliard, Orion, Saint Lawrence, and Tokyo, have been frequent visitors to our stage. Piano trios have included the Beaux Arts, the Kalichstein-Laredo-Robinson, and Wu Han, David Finckel and Philip Setzer.
---
LOCATION
The South Mountain Concert Hall is located off South Street (Rte. 7) in Pittsfield, Massachusetts, approximately two miles south of Park Square at the center of the downtown area. The driveway to the property, just south of the Guardian Insurance Company building, is marked by a white sign with brown lettering reading "South Mountain Western Region," and a panel below it reading "South Mountain Concerts." The dirt road leads up to the South Mountain parking areas and the Concert Hall.

For GPS navigation, please use this address:
730 South Street, Pittsfield.

Photographs by David Grusendorf

Sign at driveway entrance

on South Street/Route 7